Will Filing for Bankruptcy Affect My Job?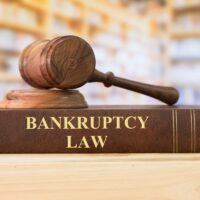 People struggling with debt have a lot of misgivings about filing for bankruptcy. Many of these discomforts are based on myths, misconceptions, or circumstances that existed years ago before the passage of more recent debtor protection laws. Below, we discuss whether and how your bankruptcy can affect your employment status and future job prospects. Call a dedicated Ventura debt relief and bankruptcy attorney for help protecting your rights and exploring your debt relief options in Southern California.
Will My Bankruptcy Be Public?
All bankruptcy records are public. That means that current employers, future employers, and anyone else with a mind to look can learn about your bankruptcy through a background check. Sensitive personal information will be redacted, such as account numbers and your Social Security Number, but the majority of the filings will be public.
Will My Employer Learn About My Bankruptcy?
Just because the bankruptcy is public does not mean anyone in particular will hear about it. You are not required to inform your employer and few people will research court records unless they have a specific purpose for doing so. Your current employer likely has little reason to start searching for your name in court records. A future employer, however, might learn of your bankruptcy during a background check.
Certain events might cause your employer to learn about your bankruptcy. While the bankruptcy trustee will not normally contact your employer, they might have reason to do so if, for example:
You have a wage garnishment active. If you have a wage garnishment active, the bankruptcy will stop the garnishment–your employer will be notified that they can stop sending your wages to the creditor, which is almost certainly good news for you both.

You file for Chapter 13. Some jurisdictions require your Chapter 13 payments to be deducted directly from your wages. If so, then your employer would be notified of their duty to send a portion of your wages to the Chapter 13 trustee.

You owe your employer a debt. You must list all your debts on your bankruptcy petition. If your employer is also a creditor, such as if you took out a loan from the business, they will be notified of the bankruptcy.
Can I Be Fired Because of My Bankruptcy?
Federal law explicitly prohibits employers from discriminating against current employees based on a bankruptcy filing. The prohibition extends to both private and public employers. Your current employer thus cannot fire you based on a bankruptcy filing or proceeding. If they do so, they are breaking the law.
Will a Bankruptcy Affect Future Job Prospects?
Future employers might learn about your bankruptcy during a background check. Whether that actually affects your job prospects is another matter.
Government employers–federal, state, and local–are not permitted to discriminate against anyone as a result of their past or current bankruptcy, including current employees and job applicants. That means they cannot take your bankruptcy into account when evaluating you for a job.
In most states, private-sector employers are not so constrained when it comes to evaluating potential new hires. They can conduct a credit check and background check, and the fact of your current or prior bankruptcy might affect their decision whether to hire you.
Luckily, in California, job applicants are afforded additional protection. California law prohibits employers from using "a consumer credit report for employment purposes," unless the job falls into a specific, listed exception. Those exceptions generally cover jobs where an employee will have access to large sums of money or private information, or where they will serve in a law enforcement role. In most circumstances, then, a potential employer in California cannot use your credit report (or your bankruptcy) in their screening process.
It's unlikely that a past bankruptcy would affect a hiring decision, even in those limited cases, so long as you've been fiscally responsible since filing. A current bankruptcy, however, might affect you. But, any potential employer must have your permission before checking your credit. If, for example, you apply for a job requiring a security clearance (such as law enforcement), your bankruptcy might actually help you obtain clearance–people with a lot of debt are considered to be at risk of blackmail, but your bankruptcy has relieved you of that debt.
Find Financial Independence With Help From a Dedicated Southern California Bankruptcy and Debt Relief Attorney
If you are dealing with mounting debt and considering debt relief options including bankruptcy, please contact Rounds & Sutter for a free, confidential consultation. With offices in Ventura and Westlake Village, we represent clients throughout Southern California, offering exceptional legal counsel in the face of life's challenges.