What Do You Need to Do to File for Bankruptcy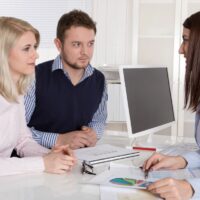 Every year, over 750,000 people across the country file for bankruptcy in order to escape overwhelming debt. If you are one of the millions of Americans struggling with consumer debt, bankruptcy might be your best option for finding financial freedom and security. Read on to learn about the steps debtors must take to file for bankruptcy. If you are facing mounting credit card bills, medical expenses, mortgages, student loans, or other consumer debts in Southern California, call a dedicated and understanding Ventura debt relief and bankruptcy attorney for advice and assistance.
Review Your Debts & Gather Documents
The first step in filing for bankruptcy involves reviewing all of your finances and gathering all appropriate documentation. You will need evidence of your debts, your assets, your expenses, your income, and other financial information. You will need to keep a list of your debts that will be covered by your bankruptcy and those that will be excluded, depending on the type of bankruptcy you pursue. The Law Offices of Rounds & Sutter LLP make this process simple by providing you with a checklist and questionnaire guide.
Determine Your Eligibility
Different chapters of bankruptcy have different eligibility requirements. Chapter 7 bankruptcy requires debtors to satisfy a bankruptcy "means test." Debtors whose household income is below the state median qualify automatically, while those with a higher income must go through a more extensive test comparing their income to their qualifying expenses in order to establish eligibility. This is where the experienced and knowledgeable attorneys at Rounds & Sutter can help you strategize what bankruptcy chapter is best for you.
Chapter 13, on the other hand, requires debtors to have regular income sufficient to keep up with a repayment plan over the next three or five years.
Fill Out Bankruptcy Forms
Debtors must complete an array of multiple forms to file for bankruptcy. These forms cover all information the court will need to evaluate your bankruptcy petition, including your debts, income, expenses, assets, and prior transactions. You will list your creditors, property, exemptions, and provide options for how to handle your secured debts. A seasoned California bankruptcy lawyer can help you identify and fill out all of the requisite forms, ensuring that you maximize your exemptions and make the strongest argument for your eligibility.
Complete Credit Counseling
Debtors seeking to file for bankruptcy must complete a credit counseling course before filing for bankruptcy (in some cases, debtors can take the course shortly after filing).
File Your Petition
To officially start your bankruptcy case, you will file the forms with the bankruptcy court. Typically, you will file all the forms at once. In certain cases, you can pursue an emergency filing and file only some of the forms initially and file the remainder within 14 days. In addition, you will need to pay a filing fee or request a fee waiver.
Talk to a Knowledgeable Southern California Debt Relief Attorney
If you're facing crippling debt and want to explore your options for relief, please contact Rounds & Sutter for a free, confidential consultation. With offices in Ventura, Santa Barbara and Westlake Village, we represent clients throughout Southern California, offering seasoned, considered legal counsel in the face of life's challenges.