What Happens to My Apartment Lease if I File for Bankruptcy?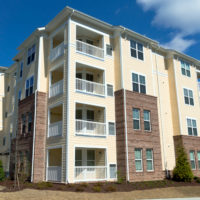 There are many important questions to answer before deciding to file for bankruptcy. If you will be filing for bankruptcy under Chapter 7, you'll need to make decisions about how bankruptcy could affect your ability to keep assets that are important to you. These assets include any leases you've signed, whether for personal property like a car, or a residential lease for an apartment or house. Read on to learn more about how your California residential lease is affected by bankruptcy.
Assuming or rejecting your lease
During the early stages of a bankruptcy, you will have an opportunity to decide whether you wish to reject or assume leases that you've signed. A Chapter 7 bankruptcy filing could provide you with the opportunity to become free of a lease which is still binding but has become unaffordable for you. By rejecting your apartment lease in bankruptcy, you will have the chance to include any unpaid rent among the unsecured debts that are forgiven during bankruptcy.
However, if you want to remain in your apartment after your bankruptcy case is over and you can afford your rent, then you should be able to do so. You will need to let your bankruptcy trustee know that you want to assume your apartment lease. That said, remaining in your apartment if you're behind on rent will require you to quickly become current on rent, and may require you to prove how you'll afford future rent payments. Your bankruptcy attorney can help you assess whether it will be possible for you to become current on your rent, and how to make the necessary showing to the bankruptcy trustee.
How the California eviction process is affected by bankruptcy
Bankruptcy's automatic stay provision provides a brief respite for debtors from most legal actions that have been filed against them. Creditors are not permitted to file new lawsuits against the debtor during the stay period, from continuing to pursue legal actions that have not yet been decided by a court, or from collecting judgments that have already been obtained.
Technically, this stay also includes eviction proceedings, known in California as proceedings for unlawful detainer. However, stays of unlawful detainer proceedings are very different from those imposed on other court cases through a bankruptcy filing. If you are behind on your rent and your landlord has issued a notice to vacate but not yet filed an unlawful detainer action, or if your landlord has filed an unlawful detainer but not yet obtained a judgment, filing a bankruptcy petition can prevent an immediate eviction through the automatic stay. If the landlord has received a judgment in their favor on an unlawful detainer action, however, it will be difficult to remain in the rental unit. It is critical that you speak with an attorney as soon as possible if you have become behind on your rent and fear that an eviction is imminent.
For assistance with questions regarding a California bankruptcy proceeding, contact the experienced and knowledgeable Ventura bankruptcy attorneys at Rounds & Sutter for a consultation, at 805-650-7100.