What Does a Consumer Protection Attorney Do?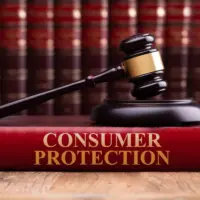 When it comes to corporate misdeeds, many of us have become cynics. We expect the companies that provide our goods and services to do whatever they can to make a buck, even if it comes at our expense. What many people do not realize is that commercial businesses–whether they sell products, issue credit and loans, or provide services to the public–owe certain duties to the public. They cannot engage in unfair, deceptive, or harassing conduct. If they do, then can, and should, be held to task for their wrongdoing.
A consumer protection attorney can help you hold unscrupulous companies liable for their unlawful conduct. If your rights as a consumer have been violated, call a knowledgeable Ventura consumer protection attorney at Rounds & Sutter for trusted advice and stellar representation.
What Is Consumer Protection Law?
Consumer protection is an area of law concerned with protecting consumers against predatory and abusive conduct. Consumer protection laws place limits on the behavior of all companies that provide goods and services to end users. Consumer protection laws cover a wide range of conduct, from misleading customers to harassment, improper debt collection efforts, and engaging in unfair competition in such a manner as to undermine the fair market and hurt consumers.
How Can a Consumer Protection Lawyer Help?
A seasoned consumer protection lawyer can help you fight back against unlawful practices. Your consumer protection attorney can help you deal with a variety of matters, including:
Creditor Harassment
Unlawful Trade Practices
Unfair Competition Practices
Unfair Debt Collection Practices
Predatory Lending
Deceptive Business Practices
If you were subjected to unlawful trade practices, your attorney can help you recover compensation. Depending upon the nature of the conduct, you may be able to recover not only any money you spent inadvertently because you were deceived or bullied; you may also be able to recover additional statutory damages, and even punitive damages intended to punish especially egregious wrongdoing.
Your consumer protection attorney can also help put a stop to deceptive or harassing conduct. For example, the Fair Debt Collection Practices Act (FDCPA) governs how bill collectors are allowed to pursue debt collection efforts. If you are dealing with debt collectors making unwanted phone calls early in the morning, threats, false claims about your civil or criminal liabilities, calls or letters using harassing or profane language, or otherwise utilizing bullying or deceptive conduct, that creditor is violating the law. Your consumer protection attorney can put a stop to these collection efforts, find out exactly what you do (or do not) owe, and make sure that debt collectors using unlawful means are held accountable for their conduct.
If you've been misled about products and services, if you've been subjected to bullying debt collectors, if you've been burned by a bait-and-switch, or if you've otherwise been subjected to any conduct violating your rights as a consumer, a California consumer protection attorney can help seek justice and compensation.
Protect Your Rights as a Consumer With Help From a Dedicated Southern California Consumer Protection Lawyer
If you've been subject to creditor harassment, predatory lending, deceptive business practices, or other unlawful treatment as a consumer, please contact Rounds & Sutter for a free, confidential consultation. With offices in Ventura and Westlake Village, we represent clients throughout Southern California, offering considered legal counsel in the face of life's challenges.