Three Common Myths about Bankruptcy, Set Straight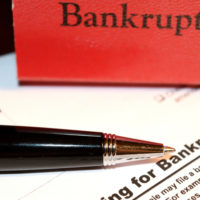 If you're struggling with overwhelming bills and personal debt, you're probably looking for a lifeline out of your situation. You may have considered filing for bankruptcy but are scared of what it could mean for your life or financial future. Many of the scariest things (and, unfortunately, one good thing) you've heard about bankruptcy are, in fact, myths. In order to better understand whether bankruptcy is the right choice for you, read on to understand the truth about some of these common bankruptcy myths, and speak with a knowledgeable California bankruptcy attorney with any additional questions.
Myth: Bankruptcy can wipe the slate clean of all my debts
Chapter 7 bankruptcy is a powerful tool for eliminating unsecured consumer debts, such as medical bills, credit card debts, and certain unsecured loans. However, Chapter 7 filings do not eliminate your alimony or child support payments, nor will you be allowed to stop making payments on loans that are secured by property (such as a mortgage or car loan) and still keep the property. That said, you will benefit from an automatic stay on paying those debts that goes into effect when you file. Additionally, many debtors are able to use a bankruptcy filing as an opportunity to renegotiate payments on the debts that aren't eliminated.
Myth: Paying off my debts will leave my credit in better shape than filing for bankruptcy
If you are facing mounting debt and have begun to miss payments or fall into collections on your debt, those missed payments are taking a toll on your credit score. If you don't have a strategy for emerging from this cycle, your creditworthiness will only get worse. Yes, filing for bankruptcy has a negative impact on your credit, but eventually the filing will cause your creditworthiness to improve, rather than sink lower. By eliminating the debts you can't afford, you'll be making progress toward a brighter financial future.
Myth: My credit score will need years to bounce back after a bankruptcy filing
A bankruptcy filing will appear on your credit report for multiple years after you file. However, this doesn't mean that you'll be ineligible to receive a loan or offer of credit until it disappears from your record. Bankruptcy petitioners often receive credit card offers immediately after their cases are finalized. Additionally, one bank found that, while the average credit score of a bankruptcy petitioner upon filing was 538.2, that average rose to 620 by the time the bankruptcy case was finalized.
If you are struggling to keep up with your consumer debts and need help finding a way forward, contact the compassionate and skilled Ventura bankruptcy attorneys at Rounds & Sutter at 805-650-7100.