The Roles of the Bankruptcy Trustee and U.S. Trustee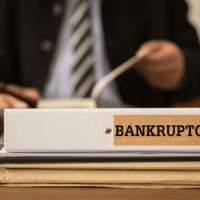 After filing for bankruptcy, the US Bankruptcy Court assigns a trustee to your case. The bankruptcy trustee can have a major influence on how your case progresses. Read on to learn more about the bankruptcy trustee's role, and speak with a Ventura bankruptcy attorney if you have any additional questions.
The Bankruptcy Trustee
The bankruptcy trustee is the person tasked with carefully reviewing your bankruptcy petition and interacting with your creditors. The trustee will review your disclosures and will verify the information you disclosed in your petition with outside documents and evidence. If you made transfers or payments that you shouldn't have, the trustee will be in charge of determining this and, if appropriate, demanding that those funds or assets be returned. The trustee will also conduct your 341(a) "meeting of creditors." The trustee will ask you about your petition while you are under oath and will arrange for any creditors in attendance to ask you questions as well.
If you've filed for bankruptcy under Chapter 7, your trustee will also be in charge of valuing any high-worth assets and determining whether you have assets that are not covered by an exemption. If you do, the trustee may choose to liquidate (i.e., sell) those assets, distributing the funds from those sales to your creditors to satisfy part of your outstanding debts. Many debtors who file under Chapter 7 do not have any assets that aren't covered by an exemption, however.
What does the U.S. Trustee do?
You may have also seen reference to the U.S. Trustee among the documents you've received from the bankruptcy court. The U.S. Trustee and bankruptcy trustee are entirely separate entities. The U.S. Trustee is the name of the office that monitors all bankruptcy cases nationwide. If all goes well with your bankruptcy case, it's unlikely that you will have any direct interactions with the U.S. Trustee. Typically, the U.S. Trustee only becomes involved in an individual bankruptcy case when there is some doubt over whether a case should properly be filed under Chapter 13 rather than Chapter 7, or if there is evidence that a debtor lied or committed fraud within their bankruptcy case.
If you are a Southern California resident facing large amounts of consumer debt and wish to discuss your options, contact the skilled and dedicated Ventura bankruptcy lawyers at Rounds & Sutter for a free consultation, at 805-650-7100.