How to Stop Wage Garnishment in California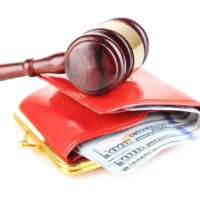 Wage garnishment adds insult to injury when it comes to debt: A court order requires the debtor's employer to withhold a portion of the debtor's income and send it directly to the creditor. Debtors already struggling with debt lose the ability to even decide what to do with their paycheck. If you are facing wage garnishment in California, you have several options for finding relief. Read on to learn about how to stop wage garnishment, and call an experienced Ventura debt relief and bankruptcy attorney for help getting out from under crippling debt.
Debt Negotiation
Creditors do not like to rely on wage garnishments or other collection efforts. If you are behind on your payments, before wage garnishments begin, your first step should be to try to negotiate an arrangement with your creditor. You might be able to convince them to reduce your monthly obligation or even the total amount outstanding, so long as you can keep up with your new monthly payments. They avoid the hassle of going to court to obtain a judgment and the risk that you become insolvent and unable to pay at all; many creditors would much prefer payment in hand over two in the bush.
Once they have already obtained a wage garnishment, it is more difficult to convince them to remove it. You would need to demonstrate that you can and will pay more every month than the garnishment they already have in place; otherwise, they are likely to believe it benefits them more to keep the garnishment. Still, it never hurts to try. You may find someone at the creditor's office open to negotiating a new payment plan and withdrawing the garnishment.
Filing an Exemption
California law permits certain parties to obtain an exemption from wage garnishment. An exemption can be used to stop or at least reduce the amount of the garnishment. Debtors seeking an exemption must demonstrate that they are unable to support themselves and their families with the garnishment order in place. They must show that in order to provide for the basic necessities of life, they must be exempt from the wage garnishment. Obtaining an exemption is a multi-step process that includes completing a form, filing a financial statement, and answering a number of relevant financial questions. Talk to a bankruptcy attorney to find out if you might be eligible for an exemption.
Wage Garnishment and Bankruptcy
While bankruptcy is never the first choice for consumers struggling with debt, it is an important legal tool used by hundreds of thousands of Americans every year to resolve financial troubles. One of the best and most immediate benefits to filing for bankruptcy is known as the "automatic stay."
Whenever a debtor files for bankruptcy, the court issues an automatic stay, which is a court order that puts a stop to any and all debt collection efforts in pursuit against the debtor. Affected proceedings include debt collection lawsuits, home foreclosures, and wage garnishment. If your wages are being garnished for debts that are covered by the bankruptcy, the garnishment will be lifted either permanently (if the debt is discharged) or for so long as the debtor keeps up with payments under a Chapter 13 payment plan.
Even if the creditor is not covered by the bankruptcy proceeding, they will need to petition the court to "lift" the stay with regard to their debt in order to continue pursuing collection efforts. The additional time may be enough for the debtor to get their finances in order so they can get back on track with their payments and prevent future garnishments.
Finally, even if a creditor has already begun garnishing your wages, bankruptcy provides a legal procedure where you may be able to require the creditor to refund you all or a portion of your garnished wages. This is an important consideration when deciding whether to file bankruptcy.
Find Financial Freedom With Help From a Dedicated Southern California Debt Relief Attorney
If you are dealing with mounting debt and considering debt relief options including bankruptcy, please contact Rounds & Sutter for a free, confidential consultation. With offices in Ventura, Santa Barbara and Westlake Village, we represent clients throughout Southern California, offering trusted, talented legal counsel in the face of life's challenges.