How Coronavirus Can Affect Your Bankruptcy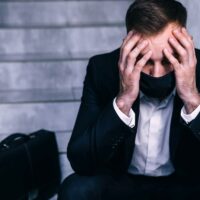 The COVID-19 coronavirus pandemic has led to significant economic hardship for millions of Americans. For many Americans already struggling with debt, the pandemic only made things worse. State and federal governments have offered some economic relief, however, in light of the pandemic, which might ease the burden even for debtors who were already in the red before the pandemic. If you were already in a bankruptcy proceeding or planned to file soon, read on to learn about how coronavirus might affect your proceeding. Call a dedicated Ventura debt relief and bankruptcy attorney for help with bankruptcy or other debt-relief options.
Court Procedure: Delays, Virtual Hearings
All courts have been impacted by quarantines and shut-in orders. As the percentage of vaccinated individuals expands across the country and restrictions are lifted, courts are gradually returning to normal. However, for now, litigants can expect to experience delays and changes in court procedures while COVID-19 restrictions remain in effect. It may take weeks or months longer than expected to get your bankruptcy discharge in light of court limitations. Notably, the automatic stay will remain in place unless the case is dismissed.
Many courts are conducting civil litigation entirely over phone conferences or videoconference. Virtual court hearings can be easier to attend, eliminating the need to drive to court and navigate security. They can also create technical problems and headaches, especially for courts that are not well-equipped. Talk to your attorney about upcoming hearings to learn about any delays or virtual proceedings and how you should plan to accommodate.
COVID-19 Relief Payments
A number of federal programs are offering relief funds for Americans impacted by the COVID-19 pandemic. Qualifying individuals and married couples (those whose incomes are below a certain threshold) should have received economic impact payments to help cover the bills in these difficult times. The government is also offering expanded unemployment compensation for people who lost their jobs during the pandemic, as well as expanded child tax credits to help cover child care costs. Debtors with student loans may also be eligible to take advantage of payment suspension and waivers of interest.
In addition to individual relief, the government is offering tax credits and other financial assistance for small businesses impacted by the pandemic. Small businesses may be able to take advantage of the Emergency Capital Investment Program as well as the Paycheck Protection Program, both of which make funds available to small businesses in order to protect local entrepreneurs, consumers, and employees.
Importantly, economic impact payments will not be counted as income for the purposes of filing for bankruptcy. Moreover, no debtor will be required to turn over impact payments to their trustee.
Changes to Chapter 13 Proceedings
The coronavirus has prompted the government and bankruptcy trustees to make several changes to Chapter 13 proceedings. Existing Chapter 13 plans, for example, may extend the repayment period for up to seven years after the first payment was due rather than the traditional five years. Trustees may grant second moratoriums and longer periods to bring cases current, even if the debtor does not technically qualify for hardship under the federal CARES Act.
Foreclosure and Eviction Relief
California has put into place moratoriums on eviction and foreclosure. For renters experiencing financial hardship, landlords cannot commence eviction proceedings until the end of June. That date might be further extended by Governor Newsom, having already been extended from the original October end date. Additionally, if tenants have been specifically financially impacted by the coronavirus pandemic, landlords cannot evict. There are also emergency funds available to tenants and small landlords to help cover unpaid rent.
The federal government has likewise put a moratorium on evictions for failure to pay rent until at least June 30, 2021. Debtors who are behind on their mortgages are also protected. Borrowers with federally-backed mortgage loans can request a forbearance from mortgage payments if they have been affected by the pandemic. President Biden extended the existing foreclosure moratorium to the end of June, extended the window for borrowers to request mortgage payment forbearance to the end of June, and ordered that borrowers who previously requested forbearance can seek up to six additional months of forbearance in three-month increments.
Seek Financial Relief With Help From a Seasoned Southern California Debt Relief Attorney
If you are dealing with mounting debt and considering debt relief options including bankruptcy, please contact Rounds & Sutter for a free, confidential consultation. With offices in Ventura, Santa Barbara and Westlake Village, we represent clients throughout Southern California, offering tried & true legal counsel in the face of life's challenges.