Unfair Debt Collection Practices – What is Overbiffing?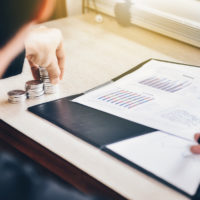 Are you familiar with "overbiffing?" It's a type of unfair debt collection practice in the news recently, and for good reason—debtors are being taken advantage of and should be on notice. In a recent case, regulators from the Federal Trade Commission (FTC) allege debt collectors may have tricked thousands of people into paying far more than they owed by fraudulently inflating debt balances and using profane, abusive, and illegal tactics to collect the fabricated amounts. Read on to learn more about the unfair debt collection practice, overbiffing, so you can avoid it, and contact our experienced southern California attorneys for practical debt relief solutions.
What is overbiffing?
The term overbiffing comes from the phrase "balance in full," which is often shortened to BIF. Overbiffing is the scam of overstating a person's balance in full to collect more money. In the case mentioned above, the FTC says false balances provided to debtors were hundreds, and even thousands, of dollars more than the consumers truly owed. How do regulators know? The debt collectors chronicled how much they overbiffed using forms that showed a debtor's actual balance as well as the inflated amount.
More unfair debt collection practices
Inflating debt balances isn't the only unfair practice the debt collectors are being accused of. The FTC also alleges the debt collectors posed as lawyers and members of law enforcement, telling debtors they had committed a crime and were about to be sued or arrested for failing to pay their debt. When frightened individuals would ask how to stop the legal proceeding or criminal action, the debt collectors would direct them to "attorneys" (who were, in fact, additional debt collectors) to whom they could make a payment over the phone. Sometimes, the debt collectors would even threaten to call a debtor's employer or relatives.
You're protected from overbiffing and other unfair debt collection practices
The Fair Debt Collection Practices Act protects debtors from overbiffing, harassment, and other unfair debt collection practices. Anyone who is contacted by a debt collector has the right to demand that the amount of the debt be validated in writing. You can then verify the amount against your credit report. If a debt collector uses abusive language or is harassing you with multiple phone calls, you can prohibit further phone calls entirely, and the debt collector will only be able to contact you in writing.
For help recognizing and dealing with unfair debt collection practices, please contact Rounds & Sutter LLP. Our experienced California bankruptcy and consumer advocacy lawyers are here to assert your rights and put a stop to debt collector harassment and other illegal practices, like overbiffing. With offices in Ventura, Santa Barbara, and Westlake Village, we represent consumers and small business throughout Southern California.