Catching up on Your Mortgage under Either Chapter 7 or Chapter 13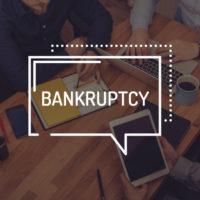 There are good reasons to file for bankruptcy under Chapter 7 or Chapter 13, and debtors should discuss the advantages of each with their attorney before filing. While many debtors who are behind on their mortgage believe that Chapter 13 is the form of bankruptcy that can best help them get out of debt, some homeowners with an arrearage on their mortgage might find Chapter 7 to be a better option. Read on to learn the different ways that filing for bankruptcy under either Chapter 7 or Chapter 13 could help you get caught up with your mortgage and keep your home.
How Chapter 13 Bankruptcy can help
Filing for a Chapter 13 bankruptcy is the approach that works best for many homeowners who are overwhelmed with consumer debts. Chapter 13 provides debtors with up to five years to become current on their mortgage. During this time, debtors will also have a reduced payment plan on their other debts, making the payments to become current on their mortgage even more doable. Under Chapter 7, debtors would have only a fraction as much time to become current on a mortgage arrearage and avoid foreclosure.
How Chapter 7 Bankruptcy can help
Many debtors end up behind on their mortgages when their other debts become too overwhelming for them to keep up with payments on all their bills at once. Chapter 7 offers two forms of help for homeowners behind on their house payments: the temporary stay and the discharge of other debts. Chapter 7 petitioners will be protected from foreclosure on their homes after filing for bankruptcy, but the stay on foreclosure will only last for a matter of months. Debtors will still need to become caught up on their mortgages in order to stave off foreclosure once the stay is lifted. After the conclusion of a Chapter 7 filing, however, the petitioner's unsecured debts will have been discharged, leaving them with far more income to make their mortgage payments each month. Additionally, many lenders are willing to negotiate a payment schedule for Chapter 7 petitioners that makes it easier for borrowers to catch up on their back payments after their bankruptcy is completed. If a reduction in other debts and a renegotiated payment plan is all the help you'd need to become current on your mortgage, then Chapter 7 might be the right choice for you.
If you are struggling with debt in Southern California and need experienced, trustworthy legal advice, contact the Ventura bankruptcy attorneys at Rounds & Sutter for a consultation, at 805-650-7100.