California Strengthens Debt and Credit Protections for Military Service Members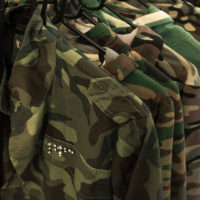 California lawmakers recently enacted a law that expands protections for servicemembers facing debt and credit issues. The new provisions go into effect next year. Continue reading for details about the changes in the new law, and contact knowledgeable Southern California fair debt collection attorney for help.
California enacts additional debt protections for military service members
On September 19, Governor Jerry Brown signed AB-3212. Effective January 1, 2019, the bill amends the California Military and Veterans Code to broaden the protections offered to servicemembers and expand penalties for predatory lending actions aimed at servicemembers. The protections now apply to all service members in California, whereas before certain protections only applied to National Guard and Reserve members.
Foreclosure, interest rate, and court proceeding protections
Among other things, the bill extends the length of time servicemembers are protected from foreclosure, eviction, repossession and default judgments under the current law. The bill also expands the 6% interest rate cap service members receive to include student loans, and it extends the 6% rate to remain for one year after military service ends. Rates above 6% are to be forgiven. Student loans are also now included among the debt obligations for which service members have extra deferment options, and lenders are prohibited from charging penalties to servicemembers who do not pay the principal or interest during the deferment period.
Servicemen can also now terminate vehicle leases upon entry into the military as they previously could with other leases. Further, the bill provides for additional protections in court proceedings involving debtor service-members, such as mandating courts to provide a 90-day stay for proceedings in which a defense to the action would require the presence of the member but the member cannot be present or reached due to his service.
Limitations on lender behavior and criminal penalties for violators
Additional provisions in the bill create criminal penalties for abusive or misleading lending or debt collection practices. Debt collectors who falsely claim to be a member of the military in order to effectuate debt collection, or who contact other members of the servicemember's unit or military chain of command relating to debt collection matters, are now guilty of a misdemeanor and can be imprisoned up to a year. The bill also prevents creditors and consumer reporting agencies from noting active duty status on a service member's record, in order to protect service members' credit ratings. Service members are also now entitled to prompt responses from lenders when they seek relief: Lenders must respond within 30 days to a service member's request for debt relief, and if no response is sent after 30 days, the member automatically receives the relief sought.
If you are facing debt collection in Southern California and need to explore your options, contact the experienced and passionate Ventura fair debt collection and bankruptcy lawyers at Rounds & Sutter for a free consultation at 805-650-7100.