Advantages and Disadvantages of Filing for Bankruptcy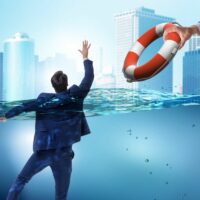 Bankruptcy is a big step in a person's life and should not be taken lightly. While it is never the first option for people dealing with debt, for hundreds of thousands of Americans every year, it is ultimately the best solution to their debt troubles. Below, we discuss some of the advantages and disadvantages of filing for bankruptcy. To discuss whether bankruptcy is the right move for you and your family, call a knowledgeable and dedicated Ventura debt relief and bankruptcy attorney.
Pros of Bankruptcy
Stop repossession and foreclosure. When a debtor files for bankruptcy, the court will issue an automatic stay of all collection proceedings. This means that any repossessions, foreclosures, collection lawsuits, wage garnishments and other collection efforts must immediately stop until the stay is lifted. Mortgage-holders may be able to petition the court to lift the stay for their claims, but they have to go through an entire court proceeding to do so. Most other creditors whose debts are included within the bankruptcy will either have their debts discharged, be paid per a repayment plan under a Chapter 13 or Chapter 11 bankruptcy, or receive funds per a liquidation payout under a Chapter 7 bankruptcy.
Stop aggressive debt collectors. In addition to foreclosure, garnishment and repossession, bankruptcy stops all other debt collection efforts. Aggressive creditors and debt collectors can no longer call the debtor or write angry letters, as their debt is now included in a bankruptcy proceeding. They must go through the bankruptcy trustee if they have issues.
Wipe away your debt. Whether through a Chapter 7 payout or a Chapter 13 or Chapter 11 repayment plan, all of your eligible unsecured debts are folded into your bankruptcy proceeding. Whatever remains of those debts at the end of the proceeding is wiped away, giving you a clean slate to start rebuilding your finances. Remaining secured debt, such as a mortgage, will be much easier to keep on top of with all unsecured debts wiped clean.
Remove liens from secured property. Under some circumstances, liens secured against your property can be removed or "stripped" off. This may include junior mortgages in a Chapter 13 bankruptcy if such a mortgage is completely unsecured. And, judgment liens in both Chapter 7 and Chapter 13 bankruptcy cases can be avoided if it is shown such liens impair the debtor's exemptions.
Rebuild your credit. As we mention below, a bankruptcy will stay on a debtor's credit report for several years. However, as soon as the proceeding is concluded, the debtor can start rebuilding their credit. Many debtors find that they can get a new credit card and even a personal loan within months of bankruptcy, allowing them to begin the credit building process almost immediately. The debtor's credit will likely be far better than it was just before the bankruptcy in a short period.
Cons of Bankruptcy
Your credit will take a hit. Most people will see their credit score drop when they file for bankruptcy. While bankruptcy does improve certain aspects of a person's credit report–for example, it drops the debtor's debt-to-income ratio to zero–the bankruptcy itself will appear on the consumer's credit report for seven to ten years. Thankfully, debtors can start rebuilding their credit as soon as they conclude their bankruptcy. The immediate reduction is as temporary as the debtor can make it by working to build their credit back up responsibly.
Loss of credit cards. Some credit card companies may immediately cancel credit cards you hold when you file for bankruptcy. However, you are likely to get offers for new credit cards shortly after filing, although these should be approached with caution: Many come with annual fees and high interest rates.
Difficulty obtaining a loan. A bankruptcy will make it more difficult to obtain a loan or mortgage, especially at a favorable interest rate, for a period of time. The sooner you rebuild your credit, the sooner you can qualify for a decent loan.
Excluded debts. Not all debts are dischargeable in bankruptcy. Alimony and child support, certain income taxes, criminal penalties, and student loans (depending upon your circumstances) may be excluded.
Speak With an Experienced Southern California Debt Relief Attorney
If you're dealing with mounting debt and considering debt relief options including bankruptcy, please contact Rounds & Sutter for a free, confidential consultation. With offices in Ventura, Santa Barbara and Westlake Village, we represent clients throughout Southern California, offering effective, compassionate legal counsel in the face of life's challenges.